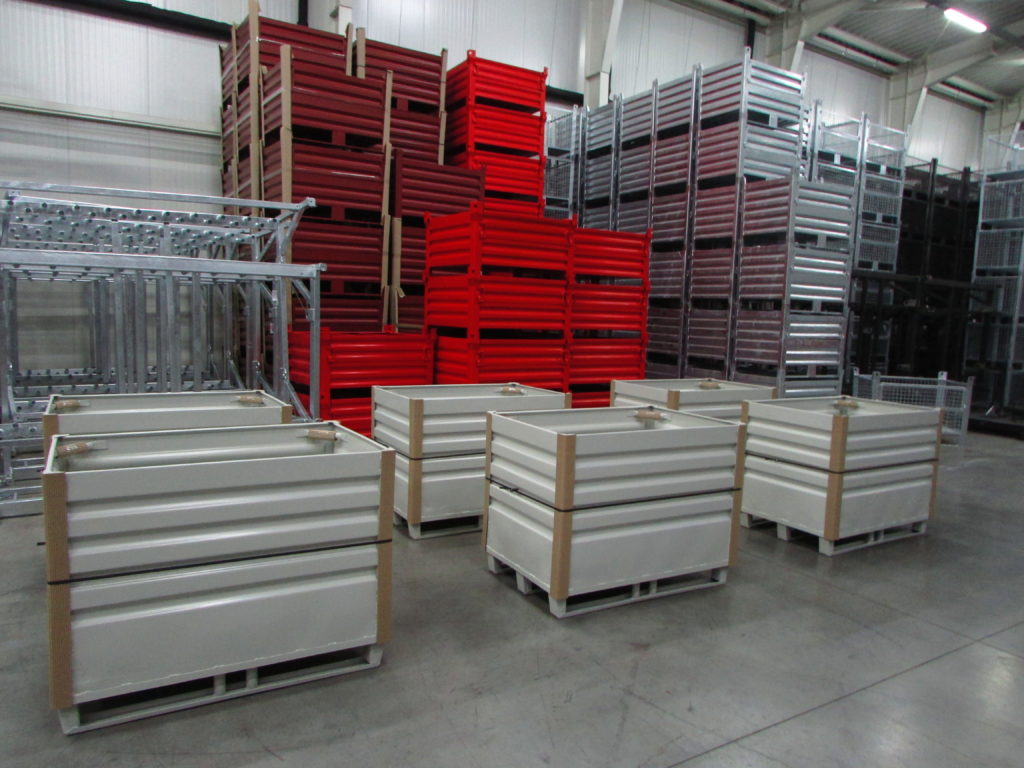 PALEMONTECH LTD is specialized in the manufacturing of steel pallet boxes, grid boxes, mesh boxes, stillages, and containers. PALEMONTECH LTD is Swiss owned and  the company is based in the town of Montana, in northwestern Bulgaria.
We have a team of highly qualified staff – our  engineering team will  fully develop the products by  following all  requirements and requests by  the customer and monitoring the  entire production process.
PALEMONTECH LTD is with a good experience in the industry and a big investment for a new factory with high-technology machines.Our modern machine equipment provides a wide range of production capabilities.
At present, the company seeks to expand its market across Europe. Our Swiss quality products come in various range, they are fully customizable, giving big different choices for all needs of our customers. The company is certified according to ISO 9001:2015 and the products are with CE marking certificate.
The individual approach to each client is a priority to the day- to- day business of PALEMONTECH LTD. We make every effort to successfully serve our customers and to satisfy them in the long term. We guarantee you a sustainable service and service quality.
We offer :
Acceptable prices
Engineering team, developing and monitoring production quality
We work with a wide range of state of the art machines and equipment
We prove full range service : preparing the engineering drawings, manufacturing process, quality control and delivery ready product to the customer
Of course, you are welcome to visit our company in Montana to see our style of work and our exhibition hall with standard products.
Our goal is to manufacture a high quality product to be transported to the customer!